TAMARIND WITH KERNEL 400g JENNY'S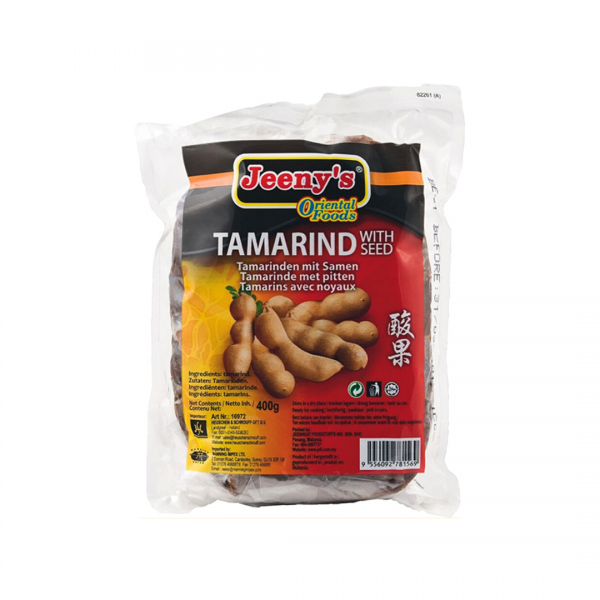 TAMARIND WITH KERNEL 400g JENNY'S
Stock:

In Stock

Brand: JEENY'S
Product Code:

16972

Weight:

410.00g

Price / Kg:

6.5€

Unit:

Τεμάχιο
Tamarind is a fruit of the tamarind tree. The kernel of tamarind is enveloped by fibrous flesh and brown skin. The flesh tastes sour and refreshing. Sinigang (Philippine sour soup) is cooked with tamarind as in various Indian chutneys and curries.
First cut off the portion you need.Next cover the pulp with boiling water. You'll need about a cup of water for every cup of tamarind pulp.Let the pulp sit for 15 – 20 minutes until softened. Use your fingers to mash it a little, and then push a bit at a time through a fine meshed strainer.
In the end, you should have a bowl full of soft tamarind paste that is about the consistency of apple sauce. This is now ready to be used and can be stirred directly into your dish.