PICKLED RED CHILLI 200g THAI DANCER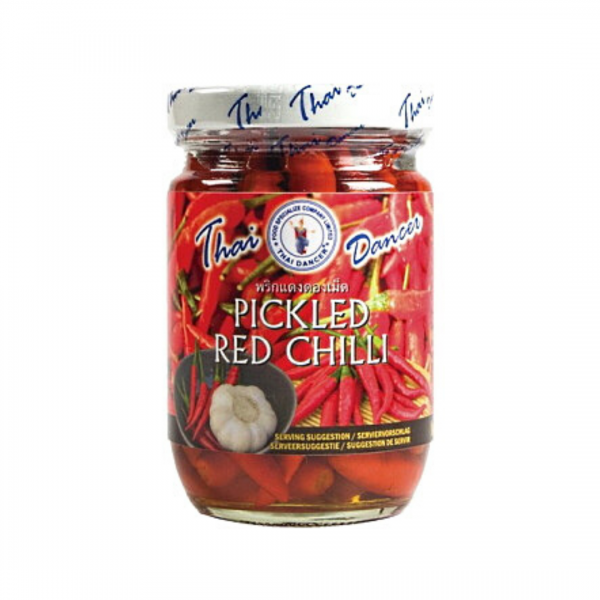 PICKLED RED CHILLI 200g THAI DANCER
Stock:

In Stock

Brand: THAI DANCER
Product Code:

11505

Weight:

400.00g

Price / Kg:

12.4€

Unit:

Τεμάχιο
Thai Dancer Pickled Red Chilli are delicious chilli peppers which are directly pickled after harvesting in vinegar and therefore have retained their strong flavor and aroma.
Red chili peppers that have ripened by the Thai sun, are the most popular kinds of chilli in Thailand.
Pickled red chilli is ready for use. Thai Dancer Pickled Red Chilli (whole) is delicious as a garnish for rice and noodle dishes and can be used for the preparation of spicy relishes with delicious flavors.
Specifications
Nutritional category: HALAL