PAPPADUMS GARLIC 100g PATAK'S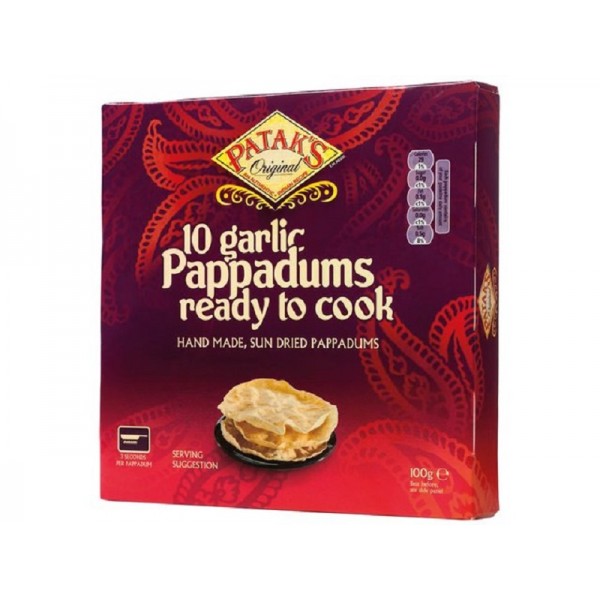 PAPPADUMS GARLIC 100g PATAK'S
Stock:

In Stock

Brand: PATAKS
Product Code:

2306

Weight:

154.00g

Price / Kg:

31.8€

Unit:

Τεμάχιο
Pappadum is a thin Indian flat bread made ​​from lentil flour that retains its crispness during frying.
Traditionally, the papadums in India and Nepal are used as an accompaniment to the main course or as a snack. Patak's Garlic Pappadums are made according to traditional Indian recipe and dried in the sun. They have a fry-time of a few minutes only.
Use the garlic pappadums with your spicy curries or with chutney as a starter.