NAM NUONG SEASONING MIX 70g LOBO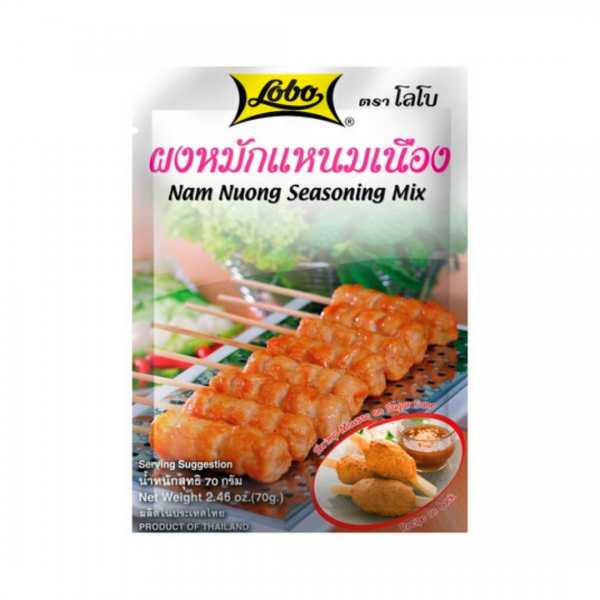 NAM NUONG SEASONING MIX 70g LOBO
Stock:

In Stock

Brand: LOBO
Product Code:

16847

Weight:

83.00g

Price / Kg:

25.5€

Unit:

Τεμάχιο
Nam nuong are small Vietnamese pork meatballs mostly in the form of grilled skewers. The irresistible aroma of grilled meat makes this an ideal appetizer.
Add Lobo Nam Nuong Spice Paste to the meat, knead the meat mixture until all the ingredients are combined into round balls and make skewers. The herbal paste contains a balanced combination of spices and sticky rice making it easy to knead and form.
Variations: Using Lobo Nam Nuong Spice Paste, you can easily create delicious muslitos (breaded crab meat). Serve this meat dish with rice noodles, roasted peanuts and vegetables cut into strips.