CANTONESE FRIED RICE (SPICE PASTE) 50g AHG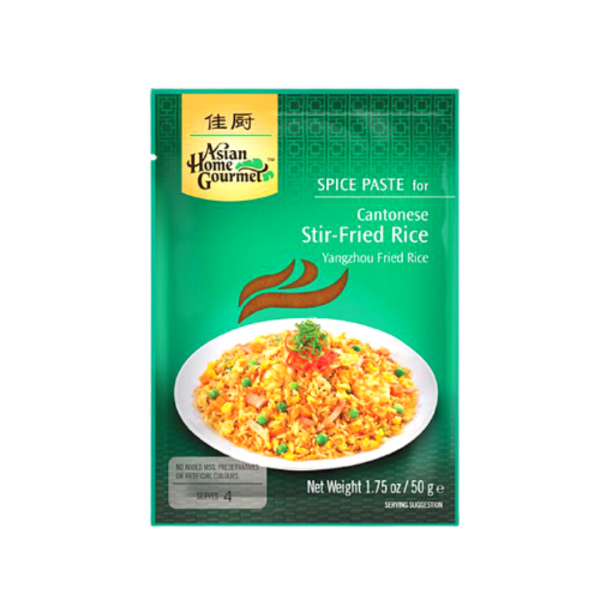 CANTONESE FRIED RICE (SPICE PASTE) 50g AHG
Stock:

In Stock

Product Code:

16336

Weight:

60.00g

Price / Kg:

37.6€

Unit:

Τεμάχιο
Cantonese fried rice is a popular dish with fried rice, seafood or meat and with or without vegetables. Asian Home Gourmet Cantonese Stir-Fried Rice Paste contains a special blend of garlic, shallots, soy sauce, and spices and gives your rice a nice golden color and a spicy flavor.
Asian Home Gourmet sauces and marinades do not contain flavor enhancers or artificial coloring and preservatives.
Keep away from direct sunlight and store in cool dry place. Once opened, use immediately.