HOT SAUCE FOR RICE CAKE (TOPOKKI) 480g SURASANG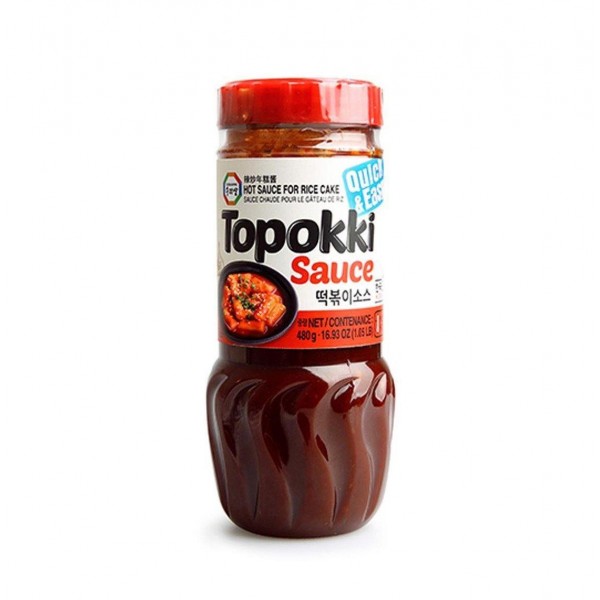 HOT SAUCE FOR RICE CAKE (TOPOKKI) 480g SURASANG
Stock:

Temporarily Unavailable

Brand: SURASANG
Product Code:

9461

Weight:

560.00g

Price / Kg:

18.5€

Unit:

Τεμάχιο
If you've ever been to Korea, or are familiar with Korean food, then you already know the delicious and favorite Korean street food could be no other than Tteokbokki!
Tteokbokki is a rice cake meal with a sweet and spicy sauce.
Surasang's Topokki sauce is a ready-made spicy sauce for the Korean rice cake recipe. Although it is spicy because of the gochujang chili paste it contains, it has a particular earthy, sweet and salty flavor, thanks to the sugar, fish sauce and soy added to balance in a perfect Umami flavor.
Easy to use and authentic Korean recipe, it can also be used in other dishes such as chicken, meat or vegetables bringing Korean street food to your home with its authentic flavor!