GOLDEN CURRY EXTRA HOT 220g S&B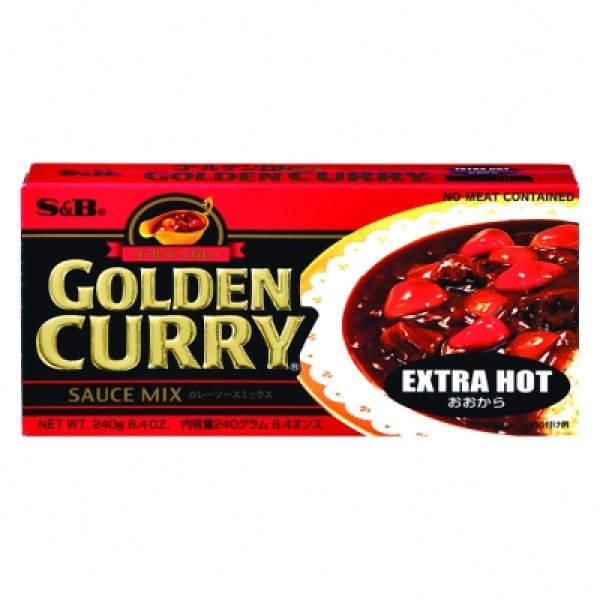 GOLDEN CURRY EXTRA HOT 220g S&B
Stock:

In Stock

Brand: S&B
Product Code:

K5614

Weight:

235.00g

Price / Kg:

27.18€

Unit:

Τεμάχιο
A block of Golden Curry Mix consisting of curry powder, flour, spices and seasoning could quickly transform mundane stew into fine curry simply by adding them to the mixture. Well-balanced mellowness and spiciness for most people.
Enjoy with rice, bread, noodles, and buns, etc. Using it as a sauce for potatoes or meat dishes, or as a dipping sauce for steamed vegetables is another way to enjoy. Spicier than hot. It has good balance of rich aroma and spiciness.
Suitable also for vegans as it does not contain meat-related ingredients.