CRAB AND CORN SOUP MIX 60g KNORR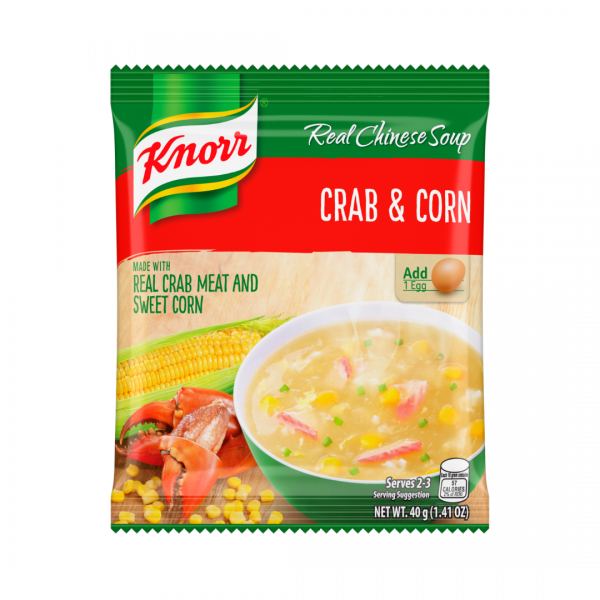 CRAB AND CORN SOUP MIX 60g KNORR
Stock:

In Stock

Brand: KNORR
Product Code:

FF3001

Weight:

66.00g

Price / Kg:

58€

Unit:

Τεμάχιο
Enjoy the delicious, home-style goodness made with real and authentic crab and corn. Enjoy every spoonful of Real Chinese Soup with Knorr's Crab & Corn Soup. This is easy to prepare and a perfect companion for your favourite fried dishes.Just add one egg for that authentic Crab and Corn flavoured soup
For a delicious bowl of Crab and Corn Soup:
1. Pour contents into saucepan with 800mL water. Mix well.
2. Bring to boil with continuous stirring.
3. Partially cover and simmer for 5 minutes with occasional stirring. Add one fresh egg and stir gently with fork until egg is well dispersed. Enjoy!