Tikka Massala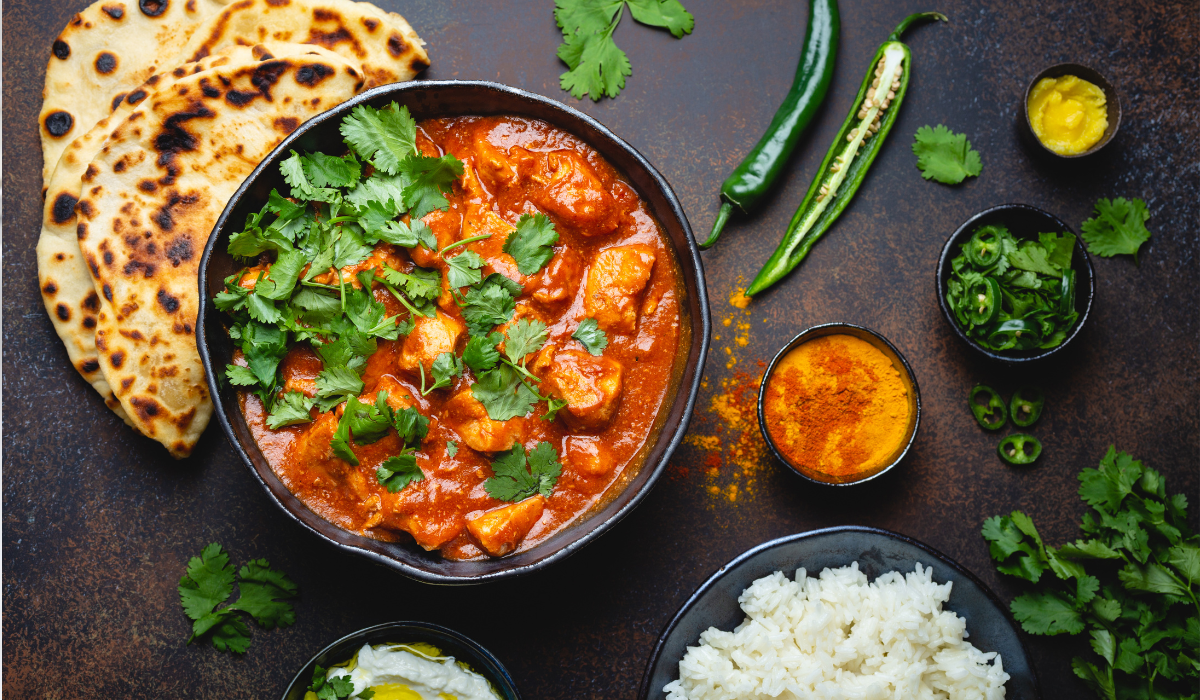 INGREDIENTS
4 tbsp vegetable oil
25g butter
4 onions, roughly chopped
6 tbsp chicken tikka masala paste
2 red peppers, deseeded and cut into chunks
8 boneless, skinless chicken breasts, cut into 2.5cm cubes
2 x 400g cans chopped tomatoes
4 tbsp tomato purée
2-3 tbsp mango chutney
150ml double cream or coconut cream
150ml natural yogurt
chopped coriander leaves, to serve
Cooked Basmati rice, to serve
INSTRUCTIONS
1. Heat the vegetable oil and butter in a large, lidded casserole on the hob, then add the onions and a pinch of salt. Cook for 15-20 mins until soft and golden.
2. Add the tikka masala paste and peppers, then cook for 5 mins more to cook out the rawness of the spices.
3. Add the chicken breasts and stir well to coat in the paste. Cook for 2 mins, then tip in the chopped tomatoes, tomato purée and 200ml water. Cover with a lid and gently simmer for 15 mins, stirring occasionally, until the chicken is cooked through.
4. Remove the lid, stir through the mango chutney, double cream and natural yogurt, then gently warm through. Season, then set aside. Scatter coriander leaves and serve with basmati rice and naan bread.
Τα Προϊόντα που θα χρειαστείς:
BASMATI RICE 1kg SUNCLAD
4.98€
TIKKA MASALA CURRY PASTE 260g PASCO
3.38€
CHUTNEY MANGO MEDIUM 145g LEKKER ΒΕΚΚΙΕ
3.48€
PREMIUM COCONUT CREAM (22% FAT) 400ml RENUKA
2.98€
RICE OIL 1lt GODEN TURTLE CHEF
7.48€