Miso Soup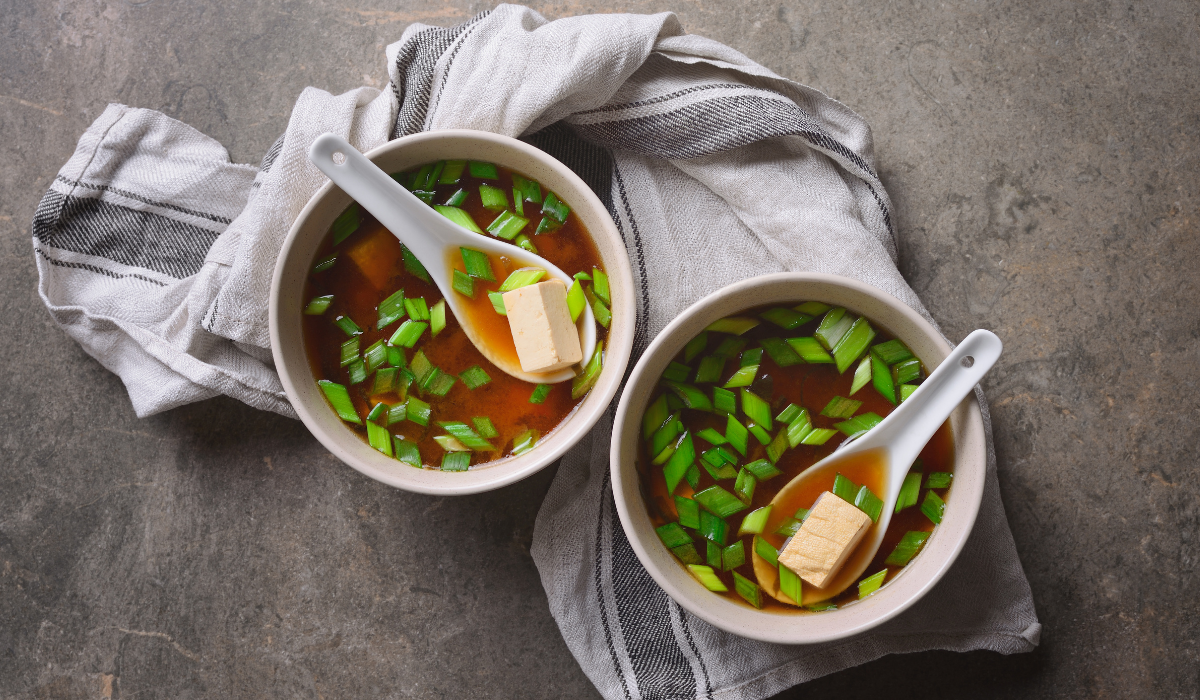 INGREDIENTS :
1 tsp. bonito soup stock (dashi)
2 tbsp. white miso paste

1 tsp. dried wakame

100 g soft tofu in cubes

500 ml of water

1/2 chopped green onion

1/2 cup shiitake mushrooms

1/2 tsp. tamari soy sauce
INSTRUCTIONS:
1.Soak the mushrooms in hot water for 10 minutes and chop finely.
2. Put the water and the dashi broth in a saucepan and bring it to a boil.
3. Add the mushrooms and the onion to the broth and simmer for 5 minutes. Then put the tofu and the dried wakame and simmer for another 2-3 minutes.
4. Lower the heat to the lowest level. In a bowl put the paste half and a little of the broth and mix until smooth. Then put it in the pot and cook for another 2 minutes.
5. Turn off the heat, add the soy and stir.
Τα Προϊόντα που θα χρειαστείς: