Pho Bo Soup
Phở Bò (Vietnamese for Beef Noodle Soup) is the national dish of Vietnam, well-loved as a breakfast, a quick lunch or supper. A bowl of beef phở consists of soft slippery noodles in a hearty, beefy yet fragrant broth and beef slices of your choice.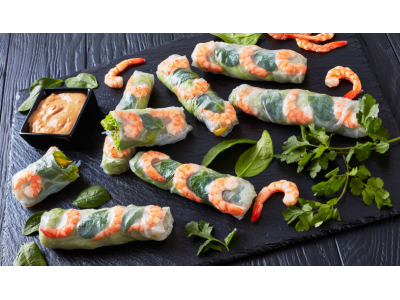 Vietnamese Spring Rolls
These Vietnamese spring rolls filled with shrimp, vegetables, herbs, and noodles are a refreshing appetizer for an Asian-inspired meal. The roll is gluten-free, and if you don't put too many rice noodles inside, the calories can be very low.