TOM YUM SOUP PASTE 227g THAI DANCER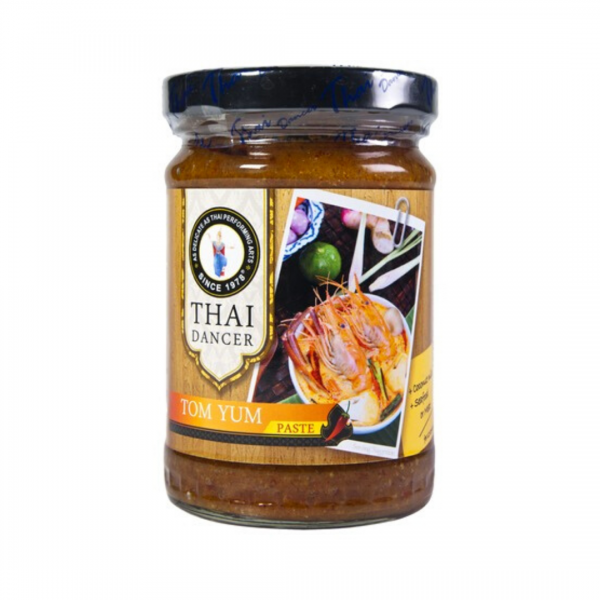 TOM YUM SOUP PASTE 227g THAI DANCER
Stock:

In Stock

Brand: THAI DANCER
Product Code:

8787

Weight:

457.00g

Price / Kg:

15.8€

Unit:

Τεμάχιο
Tom Yum is one of the most popular and famous Thai soups with a hot and sour taste. Usually, this soup is prepared with giant shrimp, but meat variations are also possible.
Thai Dancer Tom Yum Soup Paste is a tasteful base for your tom yum soup and easy to prepare. This herbal paste contains a balanced blend of spices.
Add fresh ingredients such as shrimp and enjoy the hot and sour taste of this authentic Thai soup.
Thai Dancer TomYum Soup Paste does not contain artificial additives.