SZECHUAN CHILLI-GINGER-GARLIC STIR-FRY 50g AHG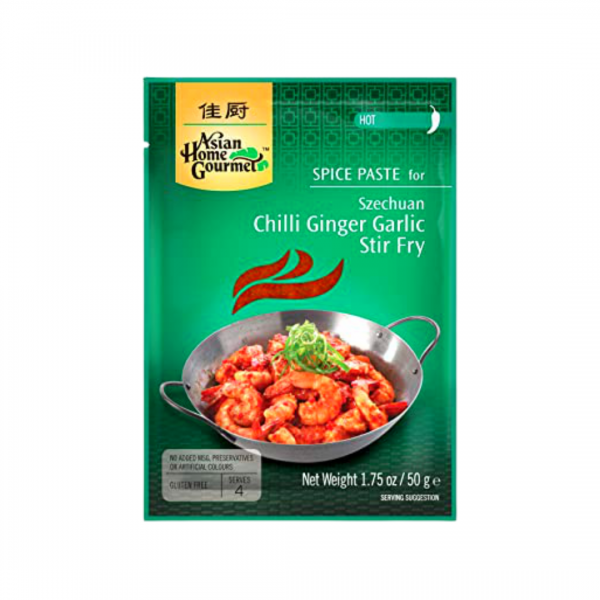 SZECHUAN CHILLI-GINGER-GARLIC STIR-FRY 50g AHG
Stock:

In Stock

Brand: AHG
Product Code:

16340

Weight:

60.00g

Price / Kg:

37.6€

Unit:

Τεμάχιο
Spicy Asian Home Gourmet Szechuan Chilli-Ginger-Garlic Stir-Fry Sauce is inspired by the aromatic Szechuan cuisine and contains a balanced combination of the three main flavor components. Asian Home Gourmet is a ready-made sauce mix for various delicious wok dishes. The fresh aroma of ginger, spicy garlic, and chilli peppers go perfectly well with shrimp and fish. Add fresh ingredients and enjoy the authentic, spicy taste of the stir fried dish.
Asian Home Gourmet Spice Pastes do not contain flavor enhancers, preservatives or artificial colors.
Keep away from direct sunlight and store in cool dry place. Once opened, use immediately.