SWEET & SOUR SEASONING MIX 30g LOBO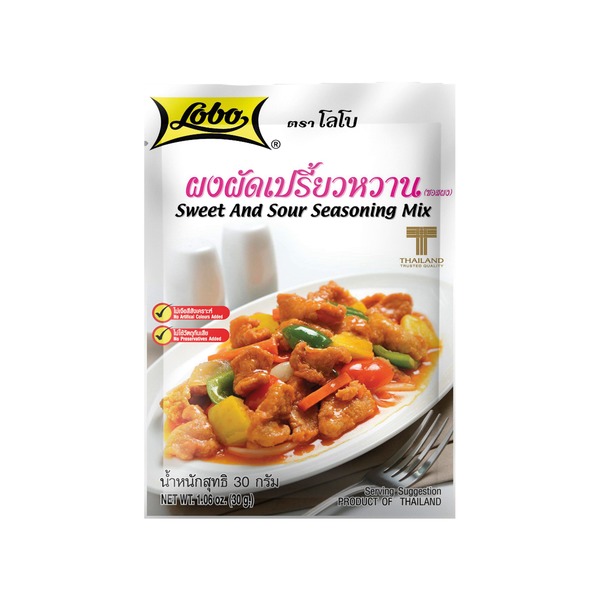 SWEET & SOUR SEASONING MIX 30g LOBO
Stock:

In Stock

Brand: LOBO
Product Code:

16807

Weight:

40.00g

Price / Kg:

46€

Unit:

Τεμάχιο
Thai cuisine is known for its wonderful combination of various flavor components such as sweet and sour, hot and sweet, etc.
Lobo Sweet & Sour Seasoning Mix is easy to prepare and ready within minutes after addition of water. Boil contents of this packet with 3/4 cup (180ml) water. Stir until thickened.
Season to taste with fresh ingredients such as chopped vegetables, shrimp, white meat, or pineapple and enjoy the delicious sweet and sour taste of this traditional Thai dish.