SPICE PASTE FOR SINGAPORE CHICKEN CURRY 50g AHG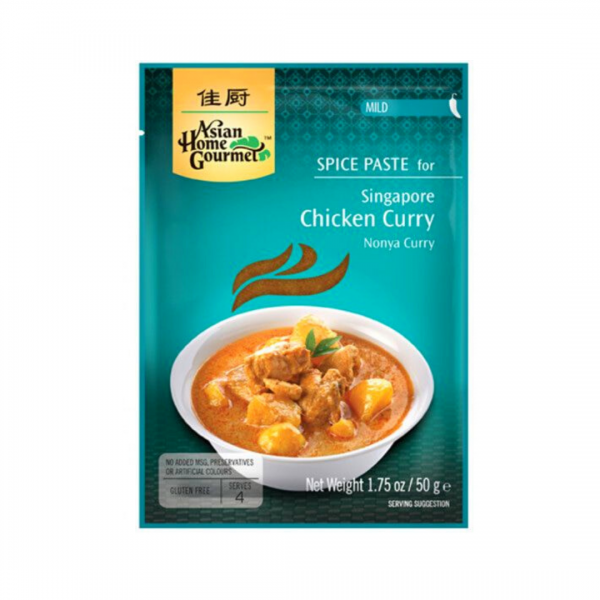 SPICE PASTE FOR SINGAPORE CHICKEN CURRY 50g AHG
Stock:

In Stock

Brand: AHG
Product Code:

16320

Weight:

53.00g

Price / Kg:

37.4€

Unit:

Τεμάχιο
Chicken curry Singaporean style, also called nonya chicken, connects both Chinese and Malay influences. The ingredients of the curry like galangal, shallots, dried shrimps, lemongrass and turmeric give your dish a spicy aromatic Singaporean flavor. Add fresh ingredients such as chicken and serve your food with aromatic chicken rice. Add coconut milk to taste to your curry to tone down the spiciness.
Asian Home Gourmet Singapore Chicken Curry Spice Paste does not contain flavor enhancers, preservatives or artificial colors.
Keep away from direct sunlight and store in cool dry place. Once opened, use immediately.