SINGAPORE BLACK PEPPER STIR-FRY 50g AHG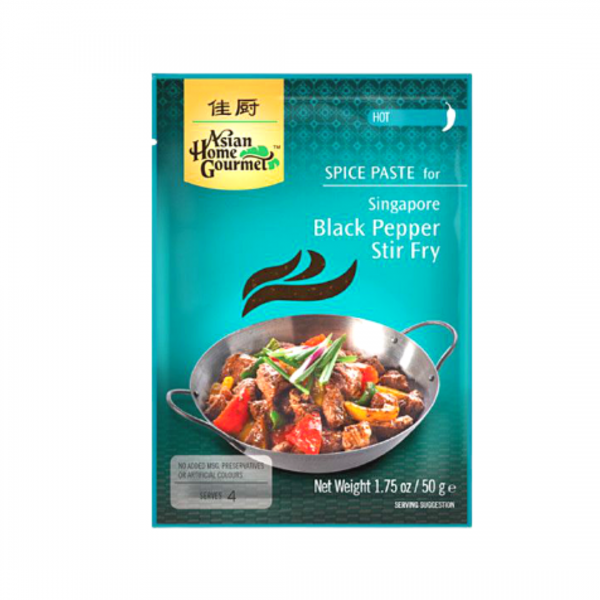 -20 %
SINGAPORE BLACK PEPPER STIR-FRY 50g AHG
Stock:

In Stock

Brand: AHG
Product Code:

15335

Weight:

60.00g

Price / Kg:

39.6€

Unit:

Τεμάχιο
Black pepper sauce is best known for its hot dish "black pepper crab" from Singapore. Asian Home Gourmet Singapore Black Pepper Stir-Fry is an authentic, hot and spicy sauce for stir-fry dishes with meat, fish, or seafood, or as a sauce for steaks. The ingredients of the herbal paste such as garlic, black pepper, chillies, tomato, and aromatic herbs give your dish a unique Singaporean taste.
Asian Home Gourmet spice pastes do not contain flavor enhancers or artificial coloring and preservatives.
Keep away from direct sunlight and store in cool dry place. Once opened, use immediately.