THAI PAD THAI NOODLE SPICE PASTE 350g AHG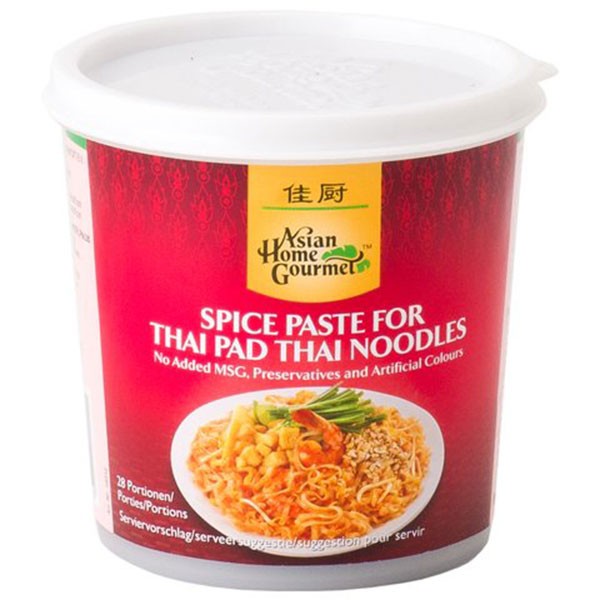 THAI PAD THAI NOODLE SPICE PASTE 350g AHG
Stock:

In Stock

Brand: AHG
Product Code:

16312

Weight:

395.00g

Price / Kg:

22.8€

Unit:

Τεμάχιο
Pad Thai is a traditional Thai noodle dish. Asian Home Gourmet Thai Pad Thai Noodles Herbal Paste consists of a perfectly balanced blend of herbs and spices such as pepper, fish sauce, chilli peppers, and garlic that give your dish the authentic taste of a pad thai. Add noodles, eggs, chicken, and seafood, and enjoy a nice meal without flavor enhancers, preservatives or artificial colors. Serve your pad thai with crushed peanuts and lemongrass.
Asian Home Gourmet sauces and marinades do not contain flavor enhancers or artificial coloring and preservatives.
Keep away from direct sunlight and store in cool dry place. Once opened refrigerate in the airtight container for up to two weeks.