JAPANESE CURRY (SPICE PASTE) 50g AHG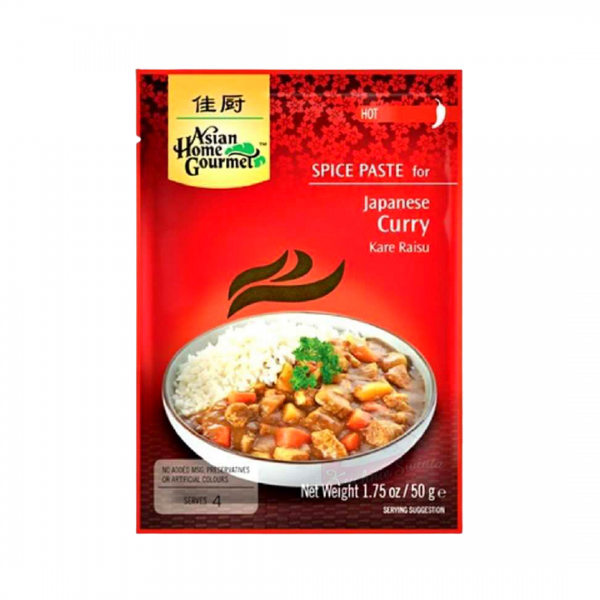 JAPANESE CURRY (SPICE PASTE) 50g AHG
Stock:

In Stock

Product Code:

16278

Weight:

60.00g

Price / Kg:

45.6€

Unit:

Τεμάχιο
Japanese curry (kare raisu) is a popular dish in Japan that is adapted to the local eating habits. The dish is also known as "curry rice" and has a mild spicy flavor. This curry is made with potatoes, carrots, onions, and meat, and served with rice. The ingredients of Asian Home Gourmet Japanese Curry Paste such as ginger, garlic, coriander, and fennel give your dish a unique Japanese flavor. Use Asian Home Gourmet Japanese Curry with fresh ingredients of your choice such as carrots and meat.
Asian Home Gourmet Curry Pastes do not contain flavor enhancers or artificial coloring and preservatives.
Keep away from direct sunlight and store in cool dry place. Once opened, use immediately.