KOREAN FRIED CHICKEN SAUCE SWEET & SPICEY 150g SEMPIO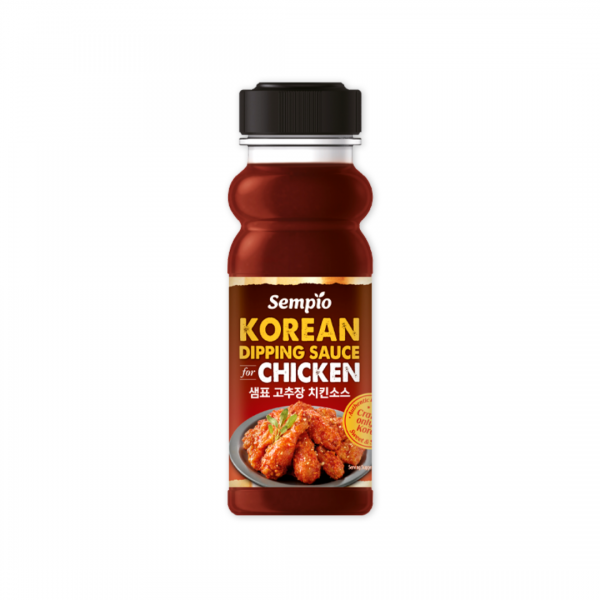 KOREAN FRIED CHICKEN SAUCE SWEET & SPICEY 150g SEMPIO
Stock:

In Stock

Brand: SEMPIO
Product Code:

TM7335

Weight:

300.00g

Price / Kg:

16€

Unit:

Τεμάχιο
Gochujang and garlic come together for a sweet and spicy flavor that will melt your taste buds.
Sempio Korean dipping Sauce for chicken was created to let you enjoy the real taste of Korean fried chicken straight from home.
It was created with Sempio Gochujang as a main ingredient to give the sauce a more special flavor that highlights the sweet, umami-rich, and mildly spicy flavor.
Enjoy Korean dipping sauce for chicken with fried chicken, fries, nugget, hot dogs, or any other meats or sides to add a distinctly Korean flavor to your favorite dishes.