INSTANT NOODLES TOM SAAB 55g MAMA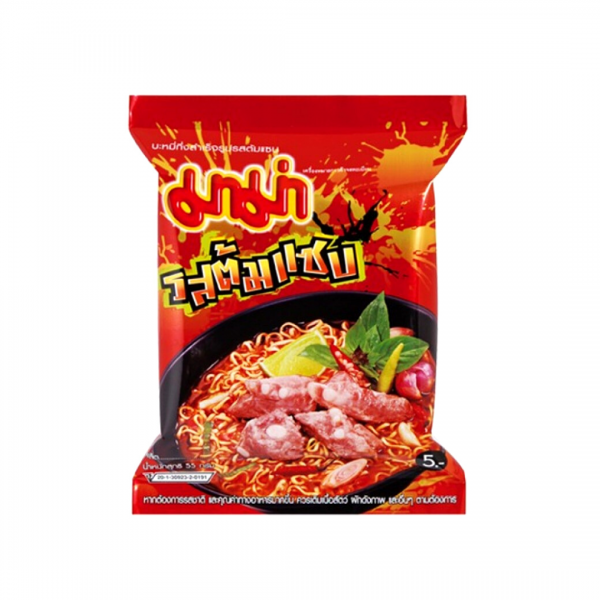 INSTANT NOODLES TOM SAAB 55g MAMA
Stock:

In Stock

Product Code:

3138

Weight:

63.00g

Price / Kg:

17.82€

Unit:

Τεμάχιο
Mama is a Thai instant noodle brand and consists of many flavors. Instant noodles are eaten daily especially in Asian countries and are very popular for their delicious taste and quick and easy preparation.
These instant noodles of Mama have a delicious tom saab flavor, a Thai hot and sour soup with pork, limes, and chilli. Mama Instant Tom Saab Noodles are pork flavored and very savory.
Just add hot water to your pad kee mao noodles, add the spice mix, and enjoy the delicious taste of your soup after 3-4 minutes. Alternatively you can add fried pork to Mama Instant Tom Saab Noodles after pouring.

Specifications
COYNTRY OF ORIGIN
THAILAND
PACKAGING
BAG
HEAT RATE
2/4