INSTANT NOODLES KOREAN BBQ 8x93g OYAKATA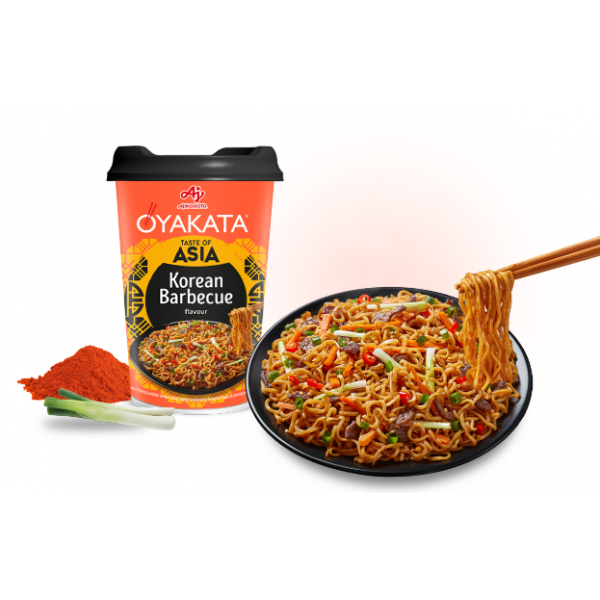 -5 %
INSTANT NOODLES KOREAN BBQ 8x93g OYAKATA
Stock:

In Stock

Brand: AJINOMOTO
Product Code:

3088B

Weight:

124.00g

Price / Kg:

18.06€

Unit:

Τεμάχιο
This product has a minimum quantity of 8
Korean Barbeque
Oriental dish with noodles inspired by Korean cuisine, with a characteristic grill taste of beef
in a sweet marinade of soy sauce and sesame oil, combined with chili.
Preparation:
1. Open cup, take out the sauce sachet. Poyr over the noodle with hot water.
2. Cover the cup with plastic lid for 3 min.
3. Drain the water through the holes in the lid.
4. Add sauce and mix.
Enjoy!