INSTANT MARBLING BOBA KIT COFFEE FLAVOR 240g (4 x 60g) O'S BUBBLE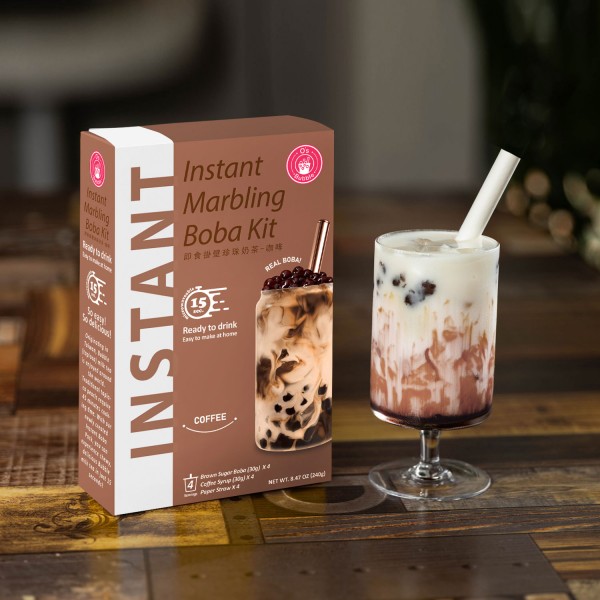 INSTANT MARBLING BOBA KIT COFFEE FLAVOR 240g (4 x 60g) O'S BUBBLE
Stock:

Temporarily Unavailable

Brand: O'S BUBBLE
Product Code:

12883

Weight:

340.00g

Unit:

Τεμάχιο
O's Bubble Instant Marbling Boba Kit allows you to make your boba creations more gorgeous than ever before!
Each box contains everything you need, including 4 marbling syrup packets, 4 instant boba packets, and 4 boba-sized paper straws.
Use your new marbling syrup to glaze your cup before adding ice cubes, boba, and a milk of your choice. Microwave your instant boba packet for only 15 seconds to enjoy!
Boba and marbling syrup flavours include brown sugar, black tea, taro, matcha and coffee.