INSTANT FRIED RICE VEGETARIAN 80g MAMA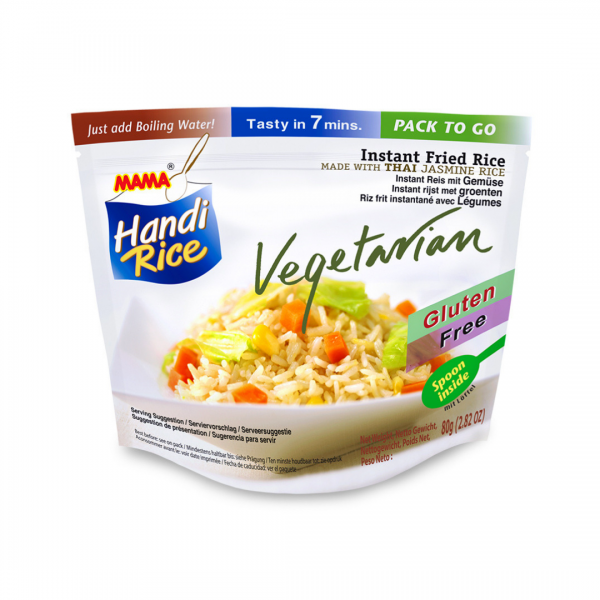 INSTANT FRIED RICE VEGETARIAN 80g MAMA
Stock:

Temporarily Unavailable

Brand: MAMA
Product Code:

EE1209

Weight:

102.00g

Price / Kg:

52€

Unit:

Τεμάχιο
Our Mama Handi Rice Vegetarian is a great, quick meal. Made with Thai jasmine rice, Ideal for lunch !
Simply open the pack, add the seasonings and then add boiling water up to the level marked. Seal the pack and wait for a few minutes. That's it – ready to eat!
A spoon is included in each pack.