BIO MATCHA TEA STICKS 10x1g MATCHA MAGIC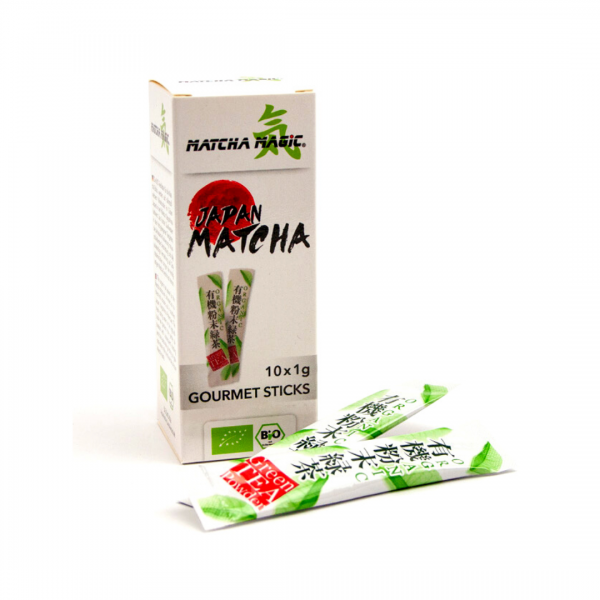 BIO MATCHA TEA STICKS 10x1g MATCHA MAGIC
Stock:

Temporarily Unavailable

Brand: MATCHA MAGIC
Product Code:

STE013

Weight:

15.00g

Price / Kg:

738€

Unit:

Τεμάχιο
Organic matcha sticks are practical alternative for on the go, which are excellent for the uncomplicated and quick dosing Your Matcha is suitable - Matcha to go!
These matcha sticks offer diverse application possibilities and are ideal for delicious mixed drinks such as matcha lattes, milkshakes, smoothies and fruit juices.
Through their intense and slightly bitter taste they are also suitable for use in the kitchen. Even with just a few grams you can cook and bake with the typical Matcha flavor as well as an appealing green color be awarded.